Literary Criticism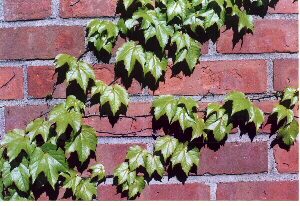 This is certainly not my favorites genre of scholarly writing, perhaps because I don't understand it very well.  Nevertheless, Harvard University Press classified my first of two books for them, Walden's Shore, in red ink as:
LITERARY CRITICISM: American: General

SCIENCE: Earth Sciences: Geology

SCIENCE: Philosophy & Social Aspects
This makes it literary criticism. And why not?  It's a book about a book, in this case my exegesis of Henry's Walden.   But because  SCIENCE: Earth Sciences: Geology is at the next level down, I prefer to think of my book as "geo-literary-criticism," or "geocriticism," akin to a recent trend for "ecocriticism" among environmentally leaning scholars of literature.
If Walden's Shore: Henry David Thoreau and Nineteenth Century Science, is geo-criticism, then so too is my 2017 book, The Boatman, which features Thoreau as a pioneering river scientist.
---
Photo: Ivy on Brick is a common sight in New England, especially at UConn.